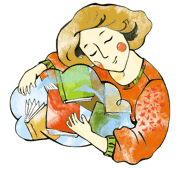 Equalibra Subscription
Full access and unlimited reading from the e-Library.
You can cancel your subscription at any time in your account settings at least 24 hours before the end of the current subscription period. Subscription renewals are automatic. Payment for the same amount will be charged from your card within 24 hours before the end of the current subscription. When you cancel your subscription, it will remain active until the end of your current billing cycle. At this time, there are no refunds available.
Questions & Answers
Can I read books for free?
Yes. You can read free books and upload your private books for reading.
Can I download books?
Do you offer discounts?
We offer a significant discount with an annual subscription. We also have a referral program—tell your friends about Equalibre and get a subscription for free. Follow the promotions on our pages in social networks, where we periodically hold contests and give away subscriptions.
How to read offline?
At the moment, you need an internet connection to read books. We are working on Equalibra mobile app update that will allow reading offline.
What if I extend my subscription before the current subscription expires?
Time from your new subscription will be added to current one. There is nothing to lose.
Why should I pay if I can download books for free?
Usually books on pirate sites are placed illegally, against the will of the authors and publishers. Organizations whose books are officially distributed free of charge can also be read without a subscription on Equalibra, such as Voice of the Martyrs and Come Over and Help.
Equalibra is a legal service where copyright holders receive royalties. By reading the books of our publishers and authors, you help them produce good books, make quality translations in print, electronic, and audiobook format.
Have a different question?
We gather FAQ′s at Support page. You can ask a new question there.