Вы — соль земли. Выпуск 3
Сборник популярных христианских молодежных песен с аккордами для аккомпанимента.
Related to books you've viewed
"Вы — соль земли. Выпуск 3" — read online or through a mobile application, which over time will allow you to download a book for reading offline. An Equalibra subscription opens all books from the library for unlimited reading, and free books can be read even without registration.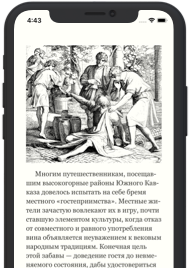 Read with the App